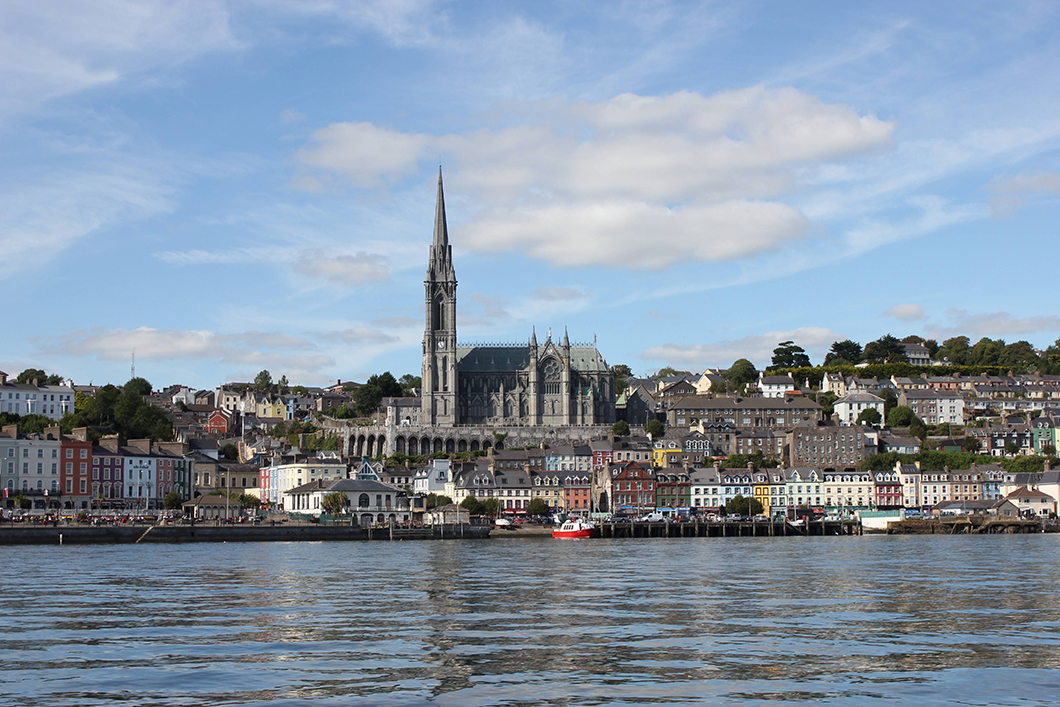 Cobh (formerly Queenstown) is situated on the south coast of Ireland in County Cork. Cobh was the departure point for 2.5 million of the six million Irish people who emigrated to North America between 1848 and 1950. These included Annie Moore and her two brothers – the first immigrants to be processed on Ellis Island in New York. On 11 April 1912 Queenstown was the final port of call for the RMS Titanic as she set out across the Atlantic on her ill-fated maiden voyage. The RMS Lusitania was sunk by a German U-Boat off the Old Head of Kinsale on May 7, 1915. The survivors were brought to the town of Cobh, and over one hundred victims lie buried in the Old Church Cemetery about a mile north of the town. Famous boxer, entertainer, wrestler and playboy Jack Doyle is also buried in this cemetery.
Cobh is a pretty town built on a steep hill on Great Island in Cork Harbour. It is just 20 minutes from Cork city and there are hourly rail connections to and from the city. The town's architecture and streetscape is distinctly Victorian. St. Colman's Cathedral dominates the town. It's 49-bell Carillon is the only such instrument in Ireland and is the largest in Ireland and Britain.
Cobh has a range of tourist accommodation including Bed and Breakfasts, self catering and small and mid sized Hotels. There are many restaurants and cafes catering for all tastes close to the town centre.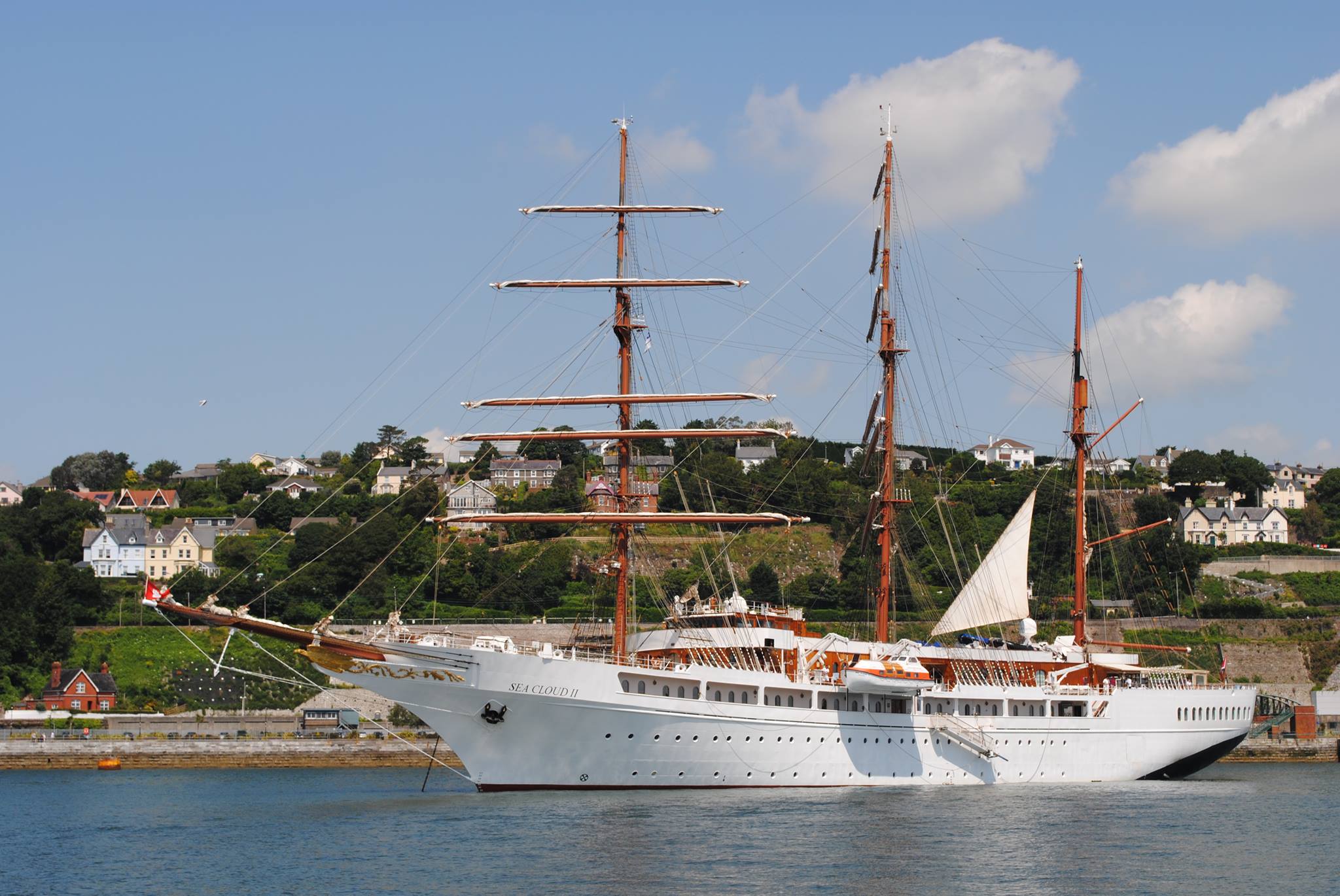 Port Of Cork
Drink or eat beside some of the worlds largest cruise liners. Check out Port of Corks cruise schedule by clicking below